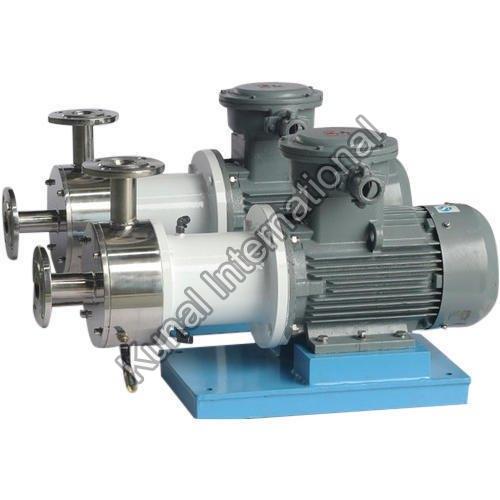 A homogenizer is an industrial equipment used for the continuous blending of fluids within pipelines such as tissue, plant, food, soil, and many others. This method uses high pressure to create uniform materials. There are several models are available and developed using different types of physical technologies for disruption. Inline Homogeniser mixer is a necessary operation process during the manufacture of food and dairy products. It performs mixing, dispersion, dissolution, etc. Therefore homogenization takes place at a high speed. Here are some of the benefits of using an inline Homogenizer mixer:

Maintenance Free
The most important benefit of using an Inline Homogeniser mixer is that mixers are composed that lasts using grade materials specifically customized as per the industrial need and it requires less maintenance. These machines also do not require much training and much maintenance which makes the machine run effectively.

Low Cost
These inline homogenizer mixers are a low-cost alternative option to traditional mixers. These mixers are also less costly than traditional mixers which were consuming high energy. Due to low cost, there is no running cost and these mixers consume less energy and providing immense benefits to the organization.

Low Energy Requirements
Due to the low-cost mixer, Inline Homogeniser Mixer Manufacturer is providing low energy consumption mixers and requires less maintenance. Low energy requirements will ensure savings for the organization and will increase the revenue of the company.

Quick Delivery
This inline Homogeniser mixer has quick delivery of mixer as it is using high pressure to make the mixer efficiently. These machines are using high pressure to deliver the mixer within the stipulated time.

Durability
This Inline Homogeniser mixer weights 100 to 1000 kg and it uses electricity for better mixing of materials. Due to its high quality mixing capacity and it requires less maintenance it can be run longer period.

Here are some of the applications of Inline Homogeniser Mixer:

Food & Beverage Processing
However, industrial homogenizers are necessary for the dairy industry, as homogenized milk is necessary for better results. Inner Homogenizer Mixer prevents separation of the cream layer and has a longer shelf life. This homogenizer mixer also benefits other food and beverage products from being heated. Therefore, valuable nutrient content and flavor are preserved before mixing all the products. These homogenizer mixers can be used for large scale food or beverage manufacturing.

Pharmaceutical drug development & manufacturing
The pharmaceutical industry is growing day by day to improve the health life of the human. However, with the use of large-scale homogenizers mixers are used to manufacture huge product numbers. Pharmaceutical industries are using large scale production techniques to lower the production cost. Pharmaceutical companies produce scalable machines, which are particularly beneficial products after a successful clinical trial.

However, there are benefits of such Inline Homogeniser Mixer and applications which are mentioned above. This Inline homogenizer mixer is cost-effective, durable, and requires low energy consumption and low maintenance for mixing. With the use of the latest technology, these machines are in high demand for the food and beverage industry. However, these machines are very much popular in the pharmaceutical industry which will benefit to reduce the cost of such medicines.