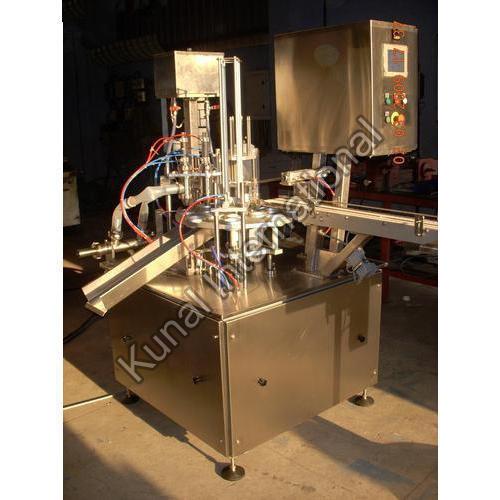 Nobody needs an excuse to eat an ice cream, right? But do you know that there are several reasons why you why you should get indulged into consumption of this cold desert. Surprised? Well, you should know that it is not just another fun food to gain some happiness. It can actually offer some goodness to your health. It does not mean that you can replace a bowl of salad with a bowl of ice cream, no. But it is a little healthier than you think it is. Here are a few good reasons why you should enjoy a cup or cone of cream once or twice a week.

• It has essential vitamins
• It provides good amount of energy
• It helps in stimulating brain
• It benefits your bone health
• It makes you happier

You must have read many articles on how ice cream is built in the factories. This article wants to draw your attention on how the ice cream is filled inside the cups and cones that reach the market for sale. Yes, I am taking about how an ice cream cup filling machine works.

Ice Cream Filling:

As the word means, filling is the process by which a container (may be a cup or cone or tub) is filled with a frozen and viscous product.

Hygienic principles followed by an ice cream filling machine:

Any recognized cup or cone filling machine manufacturer offers multiple distinct benefits to their customers. Among them one important thing is to provide maximum cone dispensing accuracy. It cuts down both line stop and product waste issues. To provide an efficient line in the cups and cones, precise cone dispensing is the key.

Another important thing is precise coating. For filling the ice cream cones, special types of chocolate spray nozzles are used to make the coating on the higher edges and inner surface of the cone. This is done to ensure crunchiness and crispiness of the cones by using the least quantity of chocolate.

The entire filling process is performed between -4°C and 8°C to maintain the viscosity of the product. This ensures 100% filling of ice cream, supreme product quality and helps in the inclusion of jams and other nuts like ingredients.

Last but not the least, every equipment attached to the ice cream cup filling machine is designed by maintaining all the hygienic design principles. And, those are prepared by following food contact rules.

Quick fill ice cream cup filler:

Any quick fill ice cream cup filler is an easy to use and powerful cup filling choice by an experienced cup and cone filling machine manufacturer in the professional method of producing ice cream. This automatic table top machine ensures the quality of ice cream through the use of various state-of-the-art technological innovations. With such an efficient ice cream cup and cone filling machine it is easier for the manufacturers to expand their ice cream business in an easiest manner, which is time saving too.

I hope after reading this article, you are now quite familiar (theoretically) with the process how you get those delectable and multi-flavoured ice cream cups and cones at the ice cream parlours. Enjoy!